(Sponsored content)
Staying "fit" is more than just going to the gym, and in fact, it might not involve the gym at all. These six tips will help keep you healthy in mind, body, and spirit while enjoying all the benefits of life after fifty.
1. Keep Moving in the Ways You Love - or Find the Movement You Love
However you like to move, move and keep moving! Whether it's taking spin class with the music pumping, walking the lake with your friends each morning, or getting spicy with salsa dancing lessons, get out there and do something you always wanted to try! Studies have shown the benefits of exercise include (but are certainly not limited to) ensuring cardiovascular health, increasing and improving muscle strength and bone density, creating postural stability, and maintaining positive mood and sharp focus. What's more, exercise can also improve sleep and digestion. The great thing is, it doesn't matter what type of exercise you choose, you'll still reap the benefits!
2. Remember Key Nutrients
We all know we need essential nutrients like calcium, Vitamin D, and protein to help maintain strong bones, lower blood pressure, and stay mentally sharp. However, if your schedule is packed with things like family time, lunch with friends, and a can't-miss fitness routine, you may not always have time to prepare meals packed with the variety of foods needed to get your nutrition essentials. That's where you can add in a nutrient-packed drink to grab extra protein and vitamins and take the stress out of planning your day. One great option is Perennial, a plant-based drink packed with calcium, vitamins, and dietary fiber all blended into a smooth, tasty vanilla or chocolate flavor. It's specifically crafted to support the gut, brain, and body of people over fifty--all with fewer calories, more fiber, and significantly less sugar than other nutrient drinks.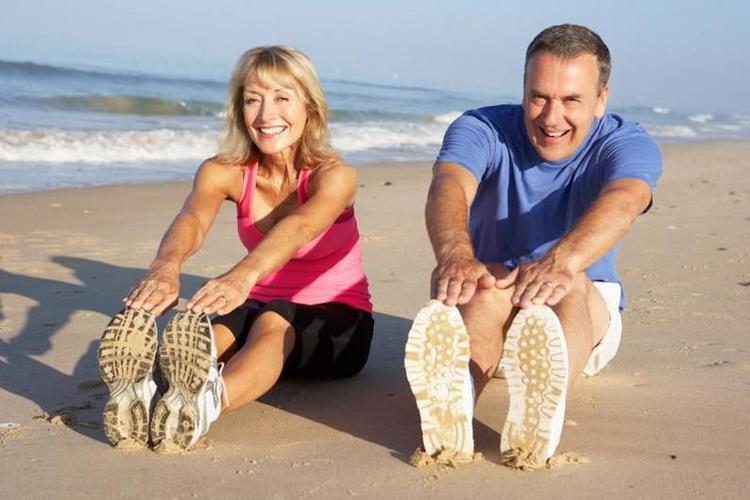 3. Practice Gratitude
Studies have shown that the act of keeping a gratitude journal and focusing a little more on the good things in life can actually improve mood, life satisfaction, and even quality of sleep. In other studies, people who kept gratitude journals exercised more and made fewer visits to the doctor. Still, further studies found that cardiac patients who were gratitude journal keepers saw reduced cellular inflammation in addition to previously mentioned benefits. Whatever your motivation, writing down your thoughts and specifically, the things you're grateful for, can be a life-booster in more than one way.
4. Do Something to Surprise Yourself
Sometimes, falling into your daily, weekly, or even yearly routine can make you tired - but surprises can renew your energy and excitement! Not only that, doing something new engages the brain in a sort of "mental workout." Try taking on a goal or activity that you haven't done before.
Remember, this is the best time of your life! You've already put in the hard work and now might be the perfect time to play and experiment. Maybe you never saw yourself as an artist, but you'd like to try your hand at a paint 'n sip class or get those fingers covered in clay while you throw pottery for the first time. A venue like Create! Color Art Studio has everything you need to try out both!
5. Maintain Your Balance
With changes like a newly empty nest, the beginning or end (finally) of menopause, and even new responsibilities like helping to care for new grandchildren or tackling new house projects, it can be hard to maintain balance.
A great way to practice this in our social and emotional lives is to implement the same idea in physical, tangible ways like yoga. Try out a socially-distant class at your local rec center or yoga studio. Or, if you'd rather practice in the comfort and privacy of your own home and at the convenience of your own schedule, an online yoga studio like Glo might be perfect for you. They even have classes designed for women, classes for certain moods, and classes that target specific areas of the body.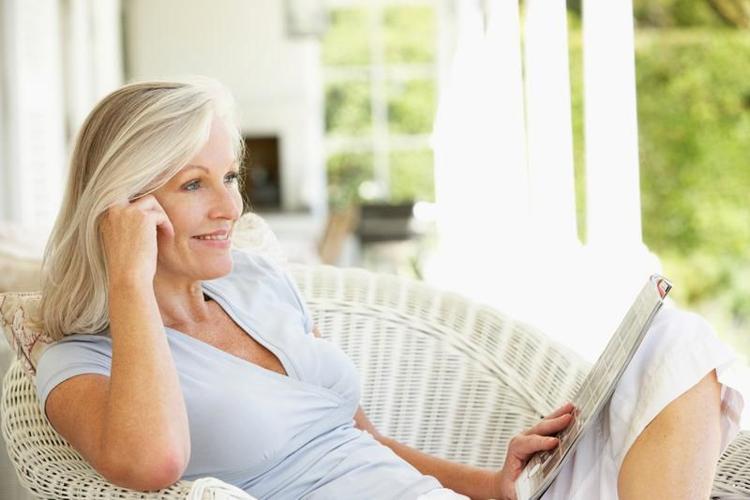 6. Make Relaxation an Art
You've worked hard and played hard, and now it's time to really let yourself settle into relaxation. You might enjoy time on your porch or balcony each evening where you unplug from technology and to-dos, or you might prefer a soak in the tub, or even some meditation. Relaxation has been shown to reduce stress, lower blood pressure, and improve digestion and sleep, among other things.
Whatever you do for your overall wellness, incorporate relaxation into your routine and give it the priority it deserves. Stress and the chaos of our minds on a day-to-day basis take a toll on our health, so dedicated relaxation time truly is the crowning touch on our fitness plans.
With all these tips, staying mentally and physically fit after fifty will not only be attainable, but enjoyable, too!