The best thing since sliced bread might be when humans figured out what to put between the slices. Sandwiches are an age-old classic, an everyday go-to, a staple in the American kitchen, and can be as simple or elegant as the chef desires.
South County knows its sandwiches and boasts both tried-and-true delis with signature cold cuts alongside trendy, out-of-the-box eateries serving up unfamiliar combos. Whether you're eating in or taking it to go, munching on your couch or a picnic blanket, taking your 30-minute lunch break or are out for a casual family dinner, sandwich versatility knows no bounds.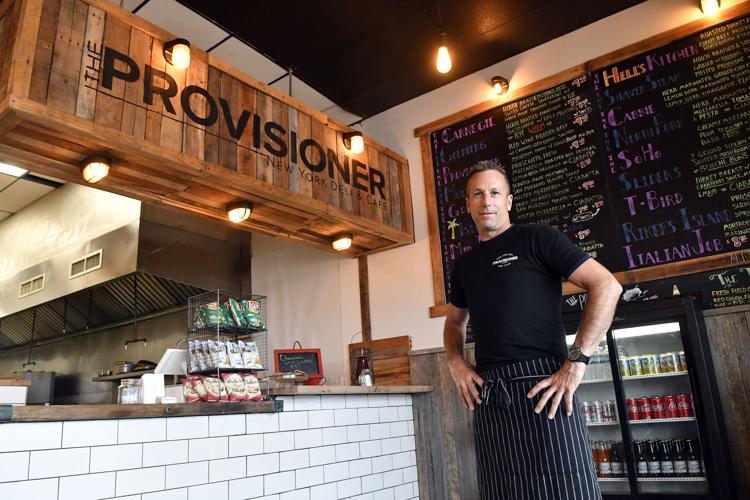 Provisioner Deli
Delis often illicit visions of standing with a numbered ticket, alongside an adult, as you hope to get offered a slice of cheese for waiting so patiently. At this New York-style deli, even the adults should be awarded for their patience, considering the smells of fresh ingredients behind the counter are so tantalizing it's hard to resist cutting in front of the other regulars. Offering traditional delicatessen fare along with game-changers like The Pothole, a sammie stuffed with homemade mac and cheese featuring house-crafted three cheese sauce and red wine-braised beef, Provisioner Deli in North Kingstown will fill those childhood dreams (and the picnic basket).
Owner Michael Gabriel was born and raised in Long Island, New York, and after graduating from the Culinary Arts Program at Johnson & Wales decided to open a traditional deli in South County that rivals those back home. "It's an elevated tribute to a New York deli," says Gabriel. High quality ingredients and modern industrial decor make this place both trendy and traditional.
The namesake meal of the restaurant, The Provisioner, includes red wine five-hour braised beef served with caramelized onions and sauteed mushrooms, and topped with an oven-roasted vegetable beef au jus. Another fan favorite is the Riker's Island, featuring premium prosciutto with pan-fried mozzarella, fresh plum tomato and a lemon herb spring mix. To keep mouths watering, they bake fresh ciabatta bread in house every 20 minutes in their 600-degree oven.
The takeaway?
There is an art to keeping things simple if executed correctly. Ninety percent of their ingredients are made in house. "We do our own Thousand Island dressing, our own vinaigrette, a house-made pesto without nuts. It's really just about restaurant-quality food on a sandwich," says Gabriel.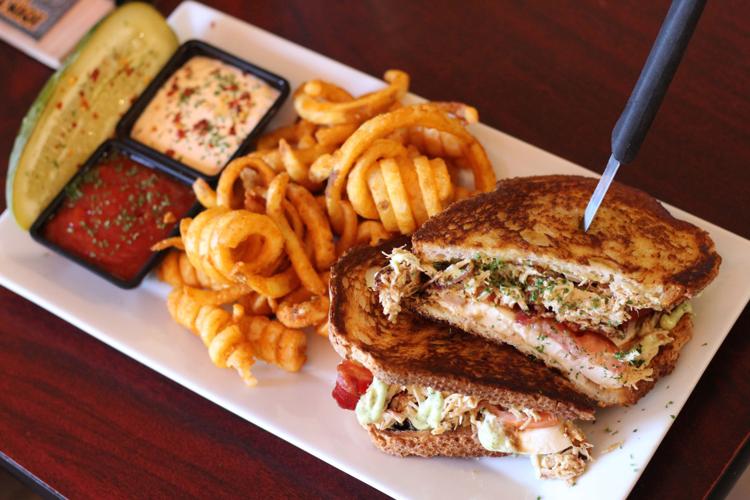 Feast Sandwich Co.
Having just opened little more than a year ago, Feast Sandwich Co. in East Greenwich has taken the 'wich scene by storm. Co-owners John Sepulveda and Mitchell Waterman wanted to break loose from their previous culinary restraints and create crazy concoctions. It's a risk in itself to stray from ham and cheese, and most would be nervous to serve up, say, apple pie on a burger – but not these guys.
Sepulveda brainstormed the eclectic Feast menu where all of the best ideas pop up: in the shower. He set his phone to record, and in one cleanse he configured the entire menu, including ingredients, titles and execution. He considers the menu a road map of his life, culinary and otherwise.
What sets Feast apart, other than its extensive list of items like the Labriola – consisting of sliced pastrami, fried pickle chips, homemade Thousand Island dressing and coleslaw – is the collaborative nature. "Many people are intimidated by other businesses doing cool or interesting things. Instead of that, I'd rather collaborate with them and create something awesome together." For example, they've established a relationship with Gastro's, a food truck out of Providence, and serve their hot dogs on their menu.
So how can you improve your sandwich game?
"One key element most people are missing to elevate their sandwich is simple: seasoning," says Sepulveda. "Because it seems like such a go-to, simple, slap-it-together dish, the basics sometimes get pushed to the wayside. The tomatoes should absolutely be seasoned with salt and pepper. The bread needs to be buttered and grilled."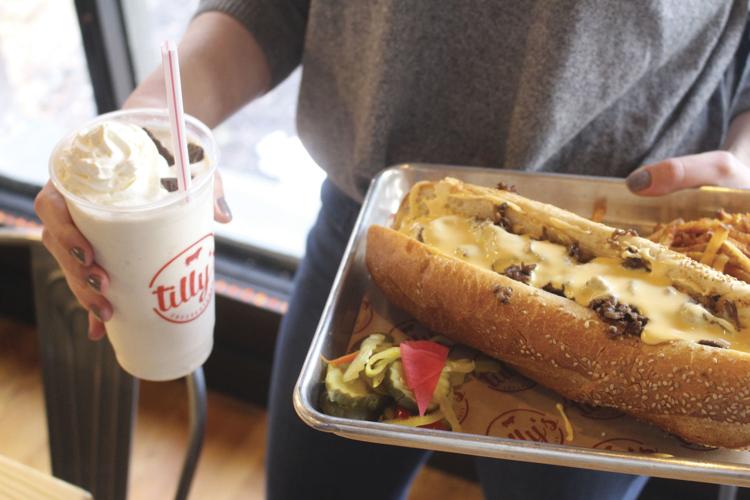 Tilly's
If you're familiar with some of the latest and greatest restaurants popping up around the state, you've likely been graced with the pleasure of eating somewhere that Jonathan Beres has had his hands on. His latest is Tilly's Cheesesteaks. The culinary mastermind from California came together with David Lewis, a Texan, and ended up making Texas-style cheesesteaks in West Kingston, something they both fully understand is humorous.
Laughing or not, they sure execute. All of the ingredients are quality, local where it matters, and fresh. The Creekstone Farms beef on your sandwich was shaved just two hours ago, and forget about letting it sit in the window: more than 30 seconds and it gets a re-cheese. With standards like this, it's no surprise they sold more than 30,000 Tilly's Phillies just last year, their first year open. Quality meat and veggies go a long way, as does what you put them into. "You can put gold into a sandwich, and if the bread sucks, it's over," says Beres, who receives and inspects fresh bread from New York City seven days per week. It's hearth style, meaning it has that soft inside and crunchy outside, ideal for a cheesesteak. When it comes to the secret to success, it's simple. "It's fast food with quality and no ego," says Beres.
Map it out
The architecture of a sandwich is vital. "There is a method to the madness," says Beres. When it comes to the cheesesteaks, cheese goes on the bottom and the top of the meat. In any sandwich, "you need fat between the tomatoes and bread to keep it from getting soggy and to keep the filling from falling out of the bread."